Welcome to the #1 Bellevue Home Search Site!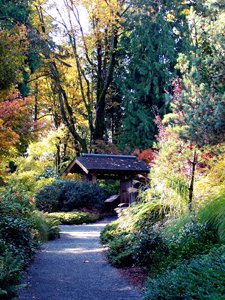 Bellevue is a unique community, located on Seattle's Eastside, offering a community oriented lifestyle. Each Bellevue neighborhood has its own flavor, making it a delightful area to explore. Listed below you can discover each area and what it is known for and search properties in that neighborhood by name or by map! Please let us know if you'd like the insider's scoop on a particular area, we'd LOVE to show you around Bellevue homes and neighborhoods.
West Bellevue is comprised of many communities including Downtown Bellevue, Meydenbauer, Vuecrest.A great work/live life in West Bellevue with close proximity to the I-520 or I-90. West Bellevue real estate is a great choice for anyone seeking an active, urban lifestyle. There are great shopping and dining opportunities on Main Street, as well as plenty of open spaces to enjoy nature. With single-family homes in historic neighborhoods and sleek high-rise apartment buildings, the area appeals equally to families and singles.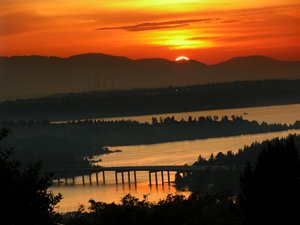 A beautiful small town, Clyde Hill real estate is ideal for those seeking a small and friendly home town. Just two miles east of Seattle, Clyde Hill has great employment opportunities. It's also a beautiful town, with breath-taking views of Lake Washington, Mount Rainier, the Olympic Mountains and the Cascade Mountains.
Hunts Point home owners agree that this little town of 500 is one of Washington's hidden gems. The town is located on the eastern shore of Lake Washington. Residents enjoy the beauty of the lake and activities of lake-front living.
Located a short distance from Bellevue yet surrounded by woods, Enatai/Beaux Arts real estate is a wonderful mix of city and country. Beach parks and lake front homes seem much further from the city than they really are. Beaux Arts is a tiny town of 300 with a great mix of vintage and modern homes.
Robinswood homes are in a fantastic neighborhood in the city of Bellevue. Robinswood Park is a favorite amenity of residents. There is a loop trail, a dog park, playgrounds, and sports fields.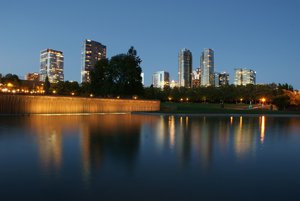 The Woodridge neighborhood of Bellevue is a pleasant residential area which centers on the high-performing Woodridge Elementary School. Some of the most interesting Woodridge homes are in Norwood Village, which were designed in the 1950s to take advantage of the views of Lake Washington. Residents enjoy many parks and two community swimming pools.G It's a great neighborhood with easy access to the I-90 and I-405. These westerly located homes have a view and the neighborhood is quiet and well taken care of, as well.
Wilburton homes are located in one of Bellevue's lovely historic neighborhoods. It was first developed as a company town for the Hewitt-Lea Logging Company. Now it's known for its parks, including the acclaimed Bellevue Botanical Garden.
Be sure to check out Lake Hills homes to live in a Bellevue neighborhood best know for its open spaces, trails, and wetlands. The Lake Hills greenbelt has 172 acres of woods and wetlands to explore. Residents of Lake Hills can even go blueberry picking around Larson Lake!
A Medina home is a beautiful place to settle down in the Seattle area. With a population of just under 3,000 people, 4 miles of shoreline along Lake Washington, and 9.75 acres of parks, all a short 15 minute drive from downtown Seattle, Medina has much to offer. Nestled right on the shore in between I-90 and WA-520, there is also close access to all that the east side has to offer including Microsoft, and the cities of Bellevue and Kirkland.
There are many lively and vibrant areas of Bellevue, and choosing Crossroads real estate will give you the best of east Bellevue. Most everything that you could possibly need is only a short drive away. There are endless entertainment options, shopping venues, and delicious dining establishments. Many housing and employment options on Seattle's eastside await those who choose Crossroads real estate. The area comprises the east end of the city across rolling hills to the shores of Lake Sammamish. Celebrated for its vibrant diversity, the Crossroads community is attractive to young families and newcomers.
Located just south of Crossroads is Phantom Lake an area named for the secluded bodies of water and gentle slopes that attracted some of the original settlers to the area. Residents of Phantom Lake homes enjoy many opportunities for exploring the natural world. Many homes front Phantom Lake, which connects to Larsen Lake and the Lake Hills Greenbelt. Weowna Park is a favorite, with its peaceful old-growth forest.
Newport Hills real estate is the place to live for anyone looking for a strong sense of community. The area is well established, with an active neighborhood association and a schedule of annual community events. There is a nice mix of single-family and multi-family homes.
Boating and water sports enthusiasts should be sure to search Newport Shores homes, located on Lake Washington just off of Coal Creek Parkway. The area has its own marina and recreation center for homeowners. Homes are built on man-made inlets, facing the waterfront. The neighborhood is fun and active, with homes and events to suit every lifestyle.
Choosing a Somerset home in Bellevue offers the opportunities for beautiful views of Lake Washington, downtown Seattle, and even Puget Sound and the Olympic Mountains. This area serves as a favorite spot to view fireworks on New Years and the 4th of July, as well as the Blue Angels during Seafair. Somerset lies in close proximity to I-90 and WA-520, so quick and easy access to Seattle, the Eastside and the Cascade Mountains is enjoyed by all residents.
Outdoor enthusiasts will love owning a Cougar Mountain home. This area of Bellevue has seen neighborhoods climb up the side of Cougar Mountain and residents enjoy all of the trails and wildlife that this area has to offer. Greenbelts and spectacular views are all common to this community, as well as close access to job opportunities entertainment, shopping, and dining on Seattle's eastside.
Find Bellevue Homes with Our Interactive Map!